leader in parking & access control
Innovative & revolutionary
WE ARE ON THE CUTTING EDGE OF TECHNOLOGICAL DEVELOPMENT.
Based in Chesapeake, Virginia, New Beginnings Parking Access Controls, LLC is your leader in parking and access control. We provide an extensive range of innovative, revolutionary parking solutions. We design, install, service and market quality parking and access control systems throughout the Mid-Atlantic Region.
We are dedicated to ensuring the satisfaction of our customers through a distinctive focus on usability, cost reduction, and exclusive quality. We attribute our success in this market to our technological edge and our vast experience in systems integration. We provide superior support and lifetime service for the systems we install. We offer on-site support and remote software support through Virtual Network Computing, Virtual Private Networking or remote software.
COMMUNITY & RESIDENTIAL GATED CONTROLS
We provide superior solutions for gated communities, commercial and private residential properties. Our tailored systems provide you with the security, flexibility and access control that your property requires.
"Innovative" Parking Access & Revenue Control Solutions
We specialize in providing "Innovative" parking & revenue control systems solutions. Our solutions offer our customers a compelling choice because they have decisive characteristics that set them apart from the standard parking solutions: competitive costs, great dependability and outstanding ease of use. From hardware like ticket dispenser systems, to back office parking access control, we give you all the tools and services you need to manage your parking controls systems to the fullest.
Prefabricated Buildings
We provide factory assembled portable buildings from a single officer guard house, security booths, bus shelters, to parking booths with ADA compliant restrooms, to an elevated bullet resistant enclosure. All of our portable steel buildings are manufactured to meet the unique needs of every customer- they are all built to order and, built to last.
Video Surveillance Solutions
We provide easy deployable devices with flexible configurations that include the ability to access all video / audio and events via the network. Our custom solutions ensure around-the-clock safety for homeowners, business customers, their staff, and assets.
Anti-Terrorist and Crash-Rated Perimeter Protection Systems
We offer the most extensive line of crash rated vehicle barriers, hydraulic gate operators, bollards, barriers, wedges and gates to critical government standards. These systems are vital to our national security, economy, public health and safety.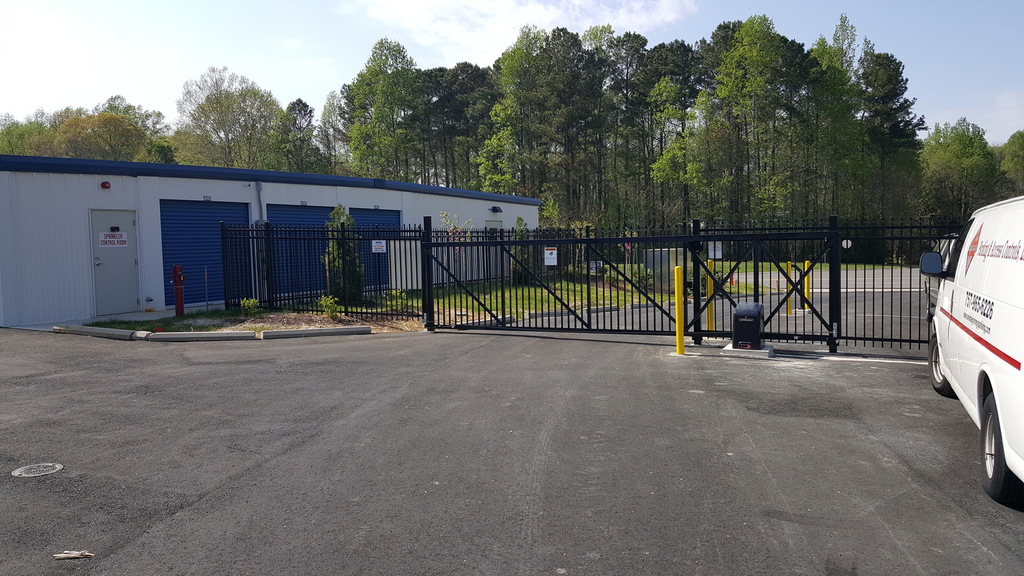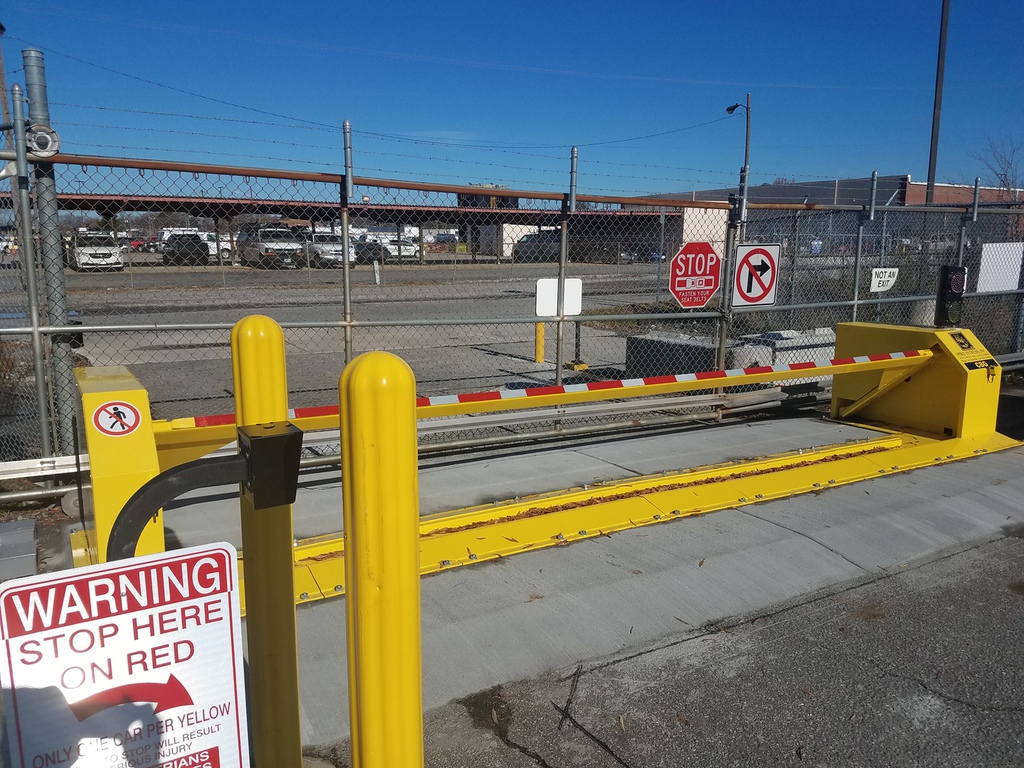 "It has been my pleasure to work with Chris Platt in the capacity of project manager for a 1.3 million dollar parking upgrade of the Eastern Virginia Medical Center (EVMC) parking facilities.
Obviously, the project manager has to be a committed, conscientious and responsible person in order to see a project of this magnitude to successful completion. Chris Platt embodies those virtues and makes a commitment that his staff and company will share these attributes. In addition, throughout the resolution of the management issues that evolved with the vendor of record, Chris and his company maintained their commitment to the project.
In summary, EVMS, managing partner of the effort, would not have acted to perpetuate the relationship with NBPAC and Chris Platt if we had not clearly identified his company as the best possible local provider of the services we need. We look forward to a long, successful and fruitful relationship as we continue to improve the parking facilities of the Eastern Virginia Medical Center for our parker population. Should you have any questions or concerns, please do not hesitate to contact me."
Sincerely,

Deborah A. Taylor, CCP
EVMS Director, Business & Financial Information Systems
EVMS Chief Information Officer
EVMC Parking Upgrade Project Manager
As the General Manager for Dominion Tower, New Beginnings has been a trusted vendor to the facility for nearly 13 Years. Overseeing the third-party managed parking facility, I got to experience Chris' customer service, management ability, and more importantly the ability to go the extra mile. I was quite surprised and very pleased with the level of service that New Beginnings provided me on numerous experiences- even some after-hours emergency issues that have arose over the years. Chris was very quick to be available to address any questions that I may have had or correct any issues that may have originated in making the repairs at the facility. I have found him to be very open to feedback and really take ownership in the service that he provides to the clients and Ownership of the building. It is so refreshing to find someone that is focused on every detail of my experience with the goal of satisfying the customer.
Best Regards,
Justin Corn | General Manager
Dominion Tower
Harbor Group Management Co., LLC.
 
Get in touch with us
OUR GOAL IS TO SUPPORT YOU AS QUICKLY AS POSSIBLE!
Contact us today to arrange a meeting for a professional consultation, assess your needs and help you plan and implement the best strategy for your property. Our dedicated and experienced team will tailor a system to suit your needs!
Call us @
757.965.6226